DNS Accountants, a Chartered Management Accountants, started as a traditional accountancy practice in 2005 and now we are a highly successful, well-respected multi-award-winning Chartered Management Accountancy practice overseeing around 5,000 clients in the group.
DNS are able to offer new franchise business owner:
15 years experience
Established, reputable brand
Proven Business Model
Quality training form highly skilled accountancy professionals
Industry-leading software for you and your clients
Ongoing support and Guidance
The good news is you are not alone anymore. Joining DNS Accountants will allow you to:
Escape corporate life but work with corporate vision and support.
Control your career with financial freedom.
Make the most of your experience and qualifications.
Cope with technology changes.
Build a successful, highly rewarding business
Our Franchise is suitable for:
Accountants holding a recognized qualification (CIMA, ACCA, ACA, CTA, ATT or AAT).
Or Candidates working within the financial industry such as banks, insurance, financial planning or legal background as we have the option to outsource work.
Self-motivated individuals who have the ambition to own their own practice.
Great communicator able to network to expand their businesses.
Those with personal skills such as a high-level business acumen and communication skills.
But most of all individuals that are passionate about building their own successful business you do what you do best, we provide the rest!
Why to Invest in a DNS Accountants Franchise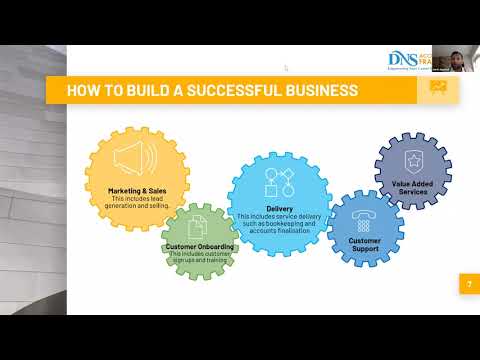 Why to Invest in a DNS Accountants Franchise
"I joined DNS in 2015. After visiting the offices and speaking to the staff, I was really impressed with the culture of the business and wanted to be part of it. I wanted to grow the business on my own but have the backing and expertise of a large firm who could assist me whenever needed. This gave me the confidence to work with more demanding clients who I would not have been able to otherwise. Although I work remotely, I am made to feel a valued member of the team"
"DNS Group is more like a home than a professional accountancy practice. We share, care and make progress together"
"I am in control of how much time I devote to the business. I am in charge of how I schedule my appointments with clients and how I delegate the workload at busy times. If I find myself needing support at, say, filing deadlines, I can make use of DNS's outsourcing services to support me. It is a huge benefit to me and my clients to have this infrastructure, and my clients also get the best from me and my finance and banking expertise."
"There is no shortage of training and support, with DNS. I had a full week's training when I first joined the team. The DNS website is filled with blogs and other useful info and videos. There is a weekly training session on relevant topics every Friday. Help is always only a phone call or email away."
"The Franchise has increased my confidence and given me personal credit as a business owner. Everyone in our practice would like to try our best to engage more and more clients and continue the lifelong pursuit of CPD. We want to help our clients and help ourselves and this pursuit gives everyone job satisfaction!"
Exhibitor Blogs & Seminars
Enquiries made easy
Only enter your details once
Quick and easy process
Unlimited enquiries