Breath new life into your career with the UK's market leader in home ventilation!
EnviroVent design, manufacture and install award-winning home ventilation systems that provide a guaranteed solution to condensation and mould as well as improving indoor air quality. As the face of the business, our franchisees focus on sales and marketing; running local campaigns, booking appointments and surveying properties in order to recommend the best-fit solutions for customers. Installation is then carried out by our own team of qualified NICEIC engineers. Franchisees work with both domestic and business to business clients, overseeing our turnkey service for complete peace of mind and customer satisfaction.
EnviroVent design, manufacture and install award-winning home ventilation systems that provide a guaranteed solution to condensation and mould as well as improving indoor air quality. As the face of the business, our franchisees focus on sales and marketing; running local campaigns, booking appointments and surveying properties in order to recommend the best-fit solutions for customers. Installation is then carried out by our own team of qualified NICEIC engineers. Franchisees work with both domestic and business to business clients, overseeing our turnkey service for complete peace of mind and customer satisfaction.
Established over 30 years ago, we are the UK's market leader in home ventilation systems. We empower franchisees with a full, money-back guarantee which helps to inspire trust and confidence in our sales process.
One of our core values 'in it together' sees franchisees supported by an expert team of over 250 specialists across all areas of the business. We are full members of the British Franchise Association and our products and services are accredited by 10 industry regulators.
With one in five UK homes suffering from condensation, black mould and high humidity damp – all of which can have a debilitating effect on our health – the opportunity for our franchisees is vast. The brand's versatile product ladder enables franchisees to target both the single-sale, domestic market as well as a more commercial, higher-volume client base, with resellers such as lettings agents and damp proofers. The EnviroVent franchise is a low-investment, low overhead model with serious scope for growth. With a mix of greenfield and resale territories available, the opportunity is ideal for anyone looking to scale a fast-paced business and build a high-value capital asset.
Our network of 30 franchisees are part of a nationwide business which turned over in excess of £33million in 2019. Our strong, supportive culture is driven from the top down. The business leaders commit to driving our value-set and creating an inspiring environment for franchisees and staff alike. We're committed to measuring our NPS and ENPS scores as part of this process. In the last 10 years alone, we have won 18 awards for our products, services and franchise opportunity as well as our charitable efforts.
Thanks to the popularity and success of our franchise, most of our available territories are resales. This means a franchisee is already running an EnviroVent franchise in the area and their business is for sale. A franchise resale is the perfect opportunity for rapid growth and expansion by leveraging an existing customer base and brand awareness.
We have six vacant territories available where an EnviroVent franchise can be launched and built from scratch. A vacant territory is an exciting blank canvas for you to introduce our in-demand product to both domestic and business-to-business customers. Our systems and processes provide you with an efficient and proven route to market which allows you to jump-start your business.
Both options have unique benefits and, of course, you're fully trained and supported from day one regardless. To find out more and see if we have a territory available near you, please completd the contact page.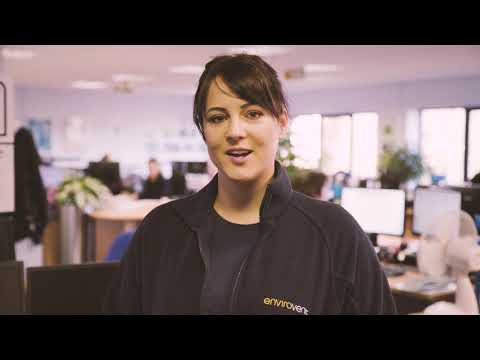 Welcome to Envirovent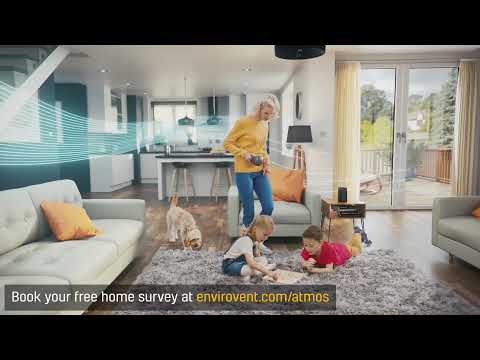 Atmos TV Ad
"EnivroVent catapults you to the forefront of the industry"
In April 2018, Oliver Ludlam-Raine, 35, took over three existing EnviroVent territories covering the majority of Yorkshire. Two years on, he is running a thriving – and ever growing – franchise. He puts his success down to his considerable experience in sales and marketing, combined with our prominence as the UK's most trusted supplier and installer of ventilation systems. Oliver says that the EnviroVent business model is all about having the right attitude: a strong work ethic, a growth mindset and an ethical outlook.
"First and foremost, I would classify EnviroVent as a sales and marketing model. In this industry, people really do buy from people, whether the client is domestic or B2B. I get to know the customer; their motivations, their obstacles, their end-goal, and communicate in a way that works for them. This is the sales part of my role as a business owner and a skill I use every day and have nurtured throughout my career. I would encourage anyone to look into franchising with EnviroVent because they're the markets leaders – the opportunity catapults you to the forefront of a booming industry.
Oliver's inaugural journey with our brand began long before he signed on the dotted line of his franchise agreement. The young entrepreneur first came across EnviroVent when researching career development opportunities.
"I studied marketing at university and set up my own gardening business after graduation. I found myself really enjoying the marketing and customer relations side of things, so thought a position working alongside others in that particular field would help nurture and diversify my skills. I looked into career opportunities where I could concentrate all my efforts on developing my love of sales. EnviroVent were advertising for a graduate position within their domestic sales division, which ticked all the boxes for me. I secured the role and spent the next five years evolving my skillset and knowledge of the customer experience."
Ever the entrepreneur, Oliver was always on the lookout for long-term opportunities that would put his sales expertise to the test and ignite his passion for business ownership. When the majority of the EnviroVent Yorkshire territory became available he felt more than equipped to take on the new challenge.
"It was an easy decision to make. The market was, and still is, booming as more of us become aware of the dangers of poor air circulation and the government standardise the use of proper ventilation systems. Here was a solid business opportunity with real growth potential – the profit margins on the product are good because the product is, quite literally, the best on the market. Who wouldn't want to run a business knowing they have the backing of the market leading experts behind them? EnviroVent are ahead of the curve in that they've been offering quality air ventilation systems for 30 years, so I could draw on that expertise without having to spend three decades establishing a brand. Also, investing in my own franchise meant I would continue to help people make a positive change in their homes and businesses for the good of their own health. What could be more rewarding than that?"
To successfully transition from sales manager to franchisee, Oliver undertook our thorough on-boarding programme, starting with extensive franchisee training at our head office and manufacturing facility in Harrogate.
"There's an impressive level of expertise within the EnviroVent team that is so readily available to franchisees. The training programme covers everything from product knowledge to customer service and IT systems. All of this is delivered by in-house specialists – someone that actually works in their respective role every day. You're enriched with so much knowledge and are introduced to a vast network of contacts who are all striving for the same goal; customer satisfaction. Even now, I have unlimited access to an online portal full of user manuals and key information, put together by a team of sales professionals. Essentially, if I'm ever unsure of something, there's always someone to ask or a resource to refer to."
Oliver's long-term plan was always to build his business into a management-style operation. However, like most franchisees, he started out as owner-operator. Working both in and on the business, Oliver familiarised himself with each of the roles he would later employ staff to fill.
"The scalability of the EnviroVent model was another big thing that appealed to me. My passion and interest will always remain in the sales and marketing side of the business, but I knew it was important for me to be proficient in all areas of the franchise so that I could pass this knowledge on to employees in the future. A good business owner knows their business from the inside out, so that's what I set about learning."
Throughout the remainder of 2018 and most of 2019, Oliver consistently grew a solid customer base, in both the domestic and B2B markets. Although his natural flair for sales and customer service brought about profitable contracts, he found a great sense of achievement in establishing the infrastructure that would enable his grand plan of a management franchise to come to fruition.
"The last two years have been incredibly busy but I've played to my strengths and haven't once rested on my laurels. I've grown the business whilst working towards my goal of creating operational resources so others can step into the distinct roles I've carved out. I've secured fantastic, long-term relationships with letting agencies, damp-proofers and maintenance companies by understanding their buying patterns and budgets. Although I still invest much of my time into building and cultivating my domestic contacts, I'm really keen to grow the higher volume, B2B side of my business."
In early 2020, Oliver invested in his own office premises. This significant milestone signals the next phase of growth of his franchise – an achievement he attributes to a combination of his own passion for the service he provides and our investment in his development.
"The support I've been offered by EnviroVent has been instrumental in the success of my business and will look to them for guidance when the time comes to recruit staff. My end goal is to build a large-scale franchise with a reputation as the number one domestic ventilation system provider in Yorkshire. Ten years from now, I envisage myself with a knowledgeable and equally dedicated team that handle the daily operations of the franchise, so I can spend more time away from the business to invest in my other passion; property development. Whilst I'll never fully step away from the business, I'd like to feel safe in the knowledge that I'm able to take time out to spend with my family and on other ventures.
"The last few years have been jam-packed with professional and personal milestones – I married my long-term partner, Nicola, in 2017 and we welcomed our first child the following year – but I'm extremely grateful for every moment. When I stop and take stock of what I've achieved so far, it's astounding. I'm excited to see what the next two years could hold."
"My EnviroVent franchise helped me scale up my life"
When busy mum of four, Sarah Bell, launched her EnviroVent franchise in 2010, her motives were simple – bring home a supplementary income that would cover the odd treat for her children and fill the hours whilst they were at school. Now, she is thought of as the number one domestic ventilation system provider in the Nottingham and Derby area and a very successful business woman in her own right. Ten years on, her motives may have evolved but her priorities remain the same; put the customer first and the rest will follow.
"I've built and maintained a thriving business which gives me so much professional and personal satisfaction. What started as a way to give my kids a few more treats and holidays has developed into a long-term career without limits. How have I achieved that? It's simple really – I put my customers first. Now that I've been running my franchise for a decade, I can reflect on my experiences and recognise that my ability to build relationships is what has made me a good business owner. Thanks to EnviroVent, and my own commitment to the growth of my franchise, I've discovered a great sense of achievement and something I love doing. An EnviroVent franchise really is what you make it and I'm very proud of what I've made of my career."
Until 1998, Sarah worked as a hospital play specialist, before taking 11 years out of the workforce to raise her children. In 2009, she felt compelled to get back to work and researched income generating opportunities with scope for growth.
"I knew I needed to do something for myself again – return to life as 'Sarah' and not just a mum. My first venture was a year-long stint hosting Virgin Vie parties, which I found so rewarding. Essentially, I sold make-up and hair products to friends at parties that I would host. Surprisingly, it wasn't the fun products or the social aspect that I enjoyed; it was making the sales. I've always been quite shy, so no one was more surprised than I was that I had this natural flair for customer service! It ignited something in me that I felt compelled to explore, which is when I discovered the EnviroVent franchise model."
Through her husband's business contacts, Sarah was made aware of our franchise opportunity and standing as the market-leaders in domestic ventilation systems. Here, she thought, was a chance to put her new skills to the test, whilst generating a level of income she couldn't have dreamt of as a part-time party host.
"In a nutshell, it was perfect. My husband had such faith in the quality of the product as he'd been a loyal client for years, so I felt the return on my investment was assured. Initially, I approached it as an opportunity to earn an income that would give my kids a better life. The money I made during my Virgin Vie days would pay for the odd cinema trip, whereas an EnviroVent franchise might pay for a family holiday. In essence, I was scaling up my life. Little was I to know quite the effect it would have on my income, wellbeing and self-confidence."
Sarah built her territory from scratch, establishing her customer network by drawing on her experiences of selling to friends and family. Within months, she had truly found her entrepreneurial groove, benefiting from the additional income by treating the whole family – herself included! – to some of the finer things in life. The secret to her success is no secret; her entire business is built around offering a quality service.
"I treat my clients with humility and respect, approaching all consultations as a problem-solving exercise, not a money-making opportunity. I like to foster a relationship right from that very first phone call, asking open ended questions so a client feels they can trust me with their issue. No one likes to admit they've got a damp problem in their home, and in many cases, clients misunderstand the root cause of it. Without fail, my approach leads to a solution and, if I don't know, someone will. That's the best thing about being part of a franchise network, especially one as well established as EnviroVent – the unlimited knowledge of having the best in the business at your disposal."
Sarah's newly found passion for sales and marketing saw her take her franchise to great heights in a matter of mere months. What had started as an outlet for her aspiration of re-joining the workforce and perhaps funding the odd foreign holiday soon morphed into a long-term and rewarding career.
"Ultimately, I started the business in hope that I might pay for family outings by working a few hours a day but I soon found myself packing out my schedule, going above and beyond for my customers. I get a real sense of accomplishment from knowing I'm offering an impeccable standard of service. To this day, it's what gets me out of bed in the mornings. I also found a new sense of pride in being a busy, working mum with my own reputable business.
"My confidence in my own abilities had come on leaps and bounds but I felt I needed to really push myself out of my comfort zone to take my business to the next level. I joined my local BNI chapter, forming professional relationships and friendships along the way, whilst also getting my brand name out to a wider pool of domestic clients. Networking with other local business owners has increased my confidence levels no end and made me feel like an integral member of my local business community."
Sarah now regularly meets with the wider community of business owners in her area, utilising the support of their varied backgrounds for the benefit of her business. This, coupled with the expert guidance of our support team, has seen her establish her franchise as one of the most well-respected domestic service providers in the East Midlands. Sarah admits that the major advantage of running a franchise model is the unlimited network support.
"The guidance isn't limited to the head office team, although I do find that resource invaluable. I also feel reassured by the support I get from my fellow franchisees. Even after ten years, I still find myself calling on the insight of other franchisees, picking up the phone every few weeks to sound ideas off with someone else who, quite literally, knows exactly where I'm coming from. I like to think I offer this service to others too, making myself available to other franchisees in their time of need. We work together for the greater good of the brand because, at the end of the day, we're all working towards a common goal of maintaining our standing as the UK's leading manufacturer and installer."
Now in her early fifties, Sarah proudly says that EnviroVent has offered her a career without limits and the chance to fulfil a work-life balance that others can only dream of.
"Despite the success I've experienced, I've never felt that running my franchise has encroached on my role as a mum. My kids are aged between 18 and 25 now, but three still live with me, so even after all these years I still have the time to spend with them. In the back of my mind, I'm investing my heart and soul into my franchise so as to get it to a point where I can sell it on, for a healthy profit. But, for right now, this business suits me down to the ground and something I'll be proud to do for another ten years."
"My EnviroVent franchise is my retirement investment!"
Dad of two, Charlie Bisby, has accomplished so much since launching his franchise in August 2011. He's consistently grown the business, year on year, and has established a sound investment for the future of his family. On a personal level, operating a franchise has given him the freedom to run his business on his own watch, providing a flexibility he could have only dreamt of in his previous career.
"The best thing about being an EnviroVent franchisee is owning a business in my own right, setting my own schedule and reaping the rewards of my hard work. I'm representing and selling an excellent product which is, quite simply, market leading. That's a massive contributor to my success but my work-ethic and passion for customer service also plays a key role. I work hard to uphold EnviroVent's standing in the industry and they work just as hard, as a franchisor, to support me in the operations of my business. It's a mutually beneficial relationship that I'm proud to play a part in."
Charlie's background in ventilation engineering and high-level management spans two decades, but it's since discovering the EnviroVent brand and launching his own franchise that he's found his true calling in life.
"I've worked with some pretty recognisable brands since starting my career, but none quite live up to EnviroVent. I was introduced to the brand in 2008, back when I was working as National Installations Manager for a firm in Sussex. A former colleague encouraged me to travel up to the head office in Harrogate and interview for a role managing the new heat recovery division. Within minutes of meeting the team, I was blown away by EnviroVent's vision. It was a smaller enterprise back then, but the potential and passion were palpable. My wife was heavily pregnant at the time and we already had a little girl, Lily, but the move up north to join EnviroVent was worth the upheaval – it was too good an opportunity to miss."
Charlie threw himself into his new role of Projects Director, heading up a team that delivered quality ventilation solutions to some of our most prominent commercial clients. Three years in and with two young children, he found himself reconsidering his personal goals and what part EnviroVent could play in the next phase of his life.
"In 2009, not long after I joined, Envirovent launched its franchise opportunity across the UK. The first few franchisees had already gone on to build profitable and very successful businesses, despite many having had no prior experience with the product. When my wife and I felt compelled to move back down to the south west and raise our children there, a franchise seemed like the perfect solution – something I could grab with both hands! I recognised that a move into franchising would mutually benefit my family and EnviroVent; I'd still be part of the brand, whilst having the autonomy of running a business for myself."
"I invested in the Devon, Somerset and Dorset franchise. EnviroVent were extremely supportive throughout the process, which only reaffirmed my respect for the brand. Here they were, losing a key member of their commercial team, but they were the first to encourage me to give this new, exciting chapter a shot."
Once relocated and settled into his new home, with both kids enrolled in school, Charlie could get on with the job in hand. Establishing his franchise! On day one, he made three sales, and within his first year, he'd achieved his projected sales for year two. The only way was up for this budding entrepreneur.
"I revelled in the challenge of establishing my own targets and pushing myself to surpass them. I'd always known that EnviroVent would play a big role in my life but investing in my own franchise felt like I was going a step further and investing back into the brand. I soon found that I was able to spend more time with the children, managing my workload around the responsibilities of family life. When I'd worked at head office, I'd faced a 90-minute commute twice a day, meaning it would often be way past the kids' bedtime by the time I got home."
Despite his experience, Charlie soon found that his sales and marketing expertise benefitted his bottom line just as much as his background knowledge of the product.
"From the offset, I spent a considerable amount of time developing my sales skills by drawing on my experiences of leading teams of staff. I've always been a good communicator, in that I'm able to deliver messaging concisely and positively – a skill I found myself utilising every day. I treat my customers with the same professionalism as I would my fellow colleagues, but also with the same humility and respect as I treat my family and friends. It's simple; people buy from people, a mantra I revisit on a daily basis. I constantly strive to offer a personable and customer-centric service.
"I never have an ulterior motive when meeting with clients. I listen to their problem before suggesting a solution that's feasible and never outprice a customer for my own personal gain. That's just not how I do business. It's also obvious to my clients that I feel really passionately about our products and install process; we're offering a premium product, which really is the best on the market. For me, it's imperative that my clients feel they're getting a service that equals the product."
Charlie's long-term strategy for his franchise is clear yet multifaceted. Whilst scaling up the size of his business, he'd like to scale back his workload, allowing for young, fresh talent to take the reins of his successful franchise.
"I'm extremely satisfied with the place the business is at now, having consistently increased profit margin since 2015. I plan to increase my client base before bringing in a successor to take over operations. I currently cover a considerable territory, spanning over a 100-hundred-mile radius, which I run as an owner-operator. Essentially, I manage every part of my business, from meeting with prospects to creating invoices, but these are skills I can pass on to an operations manager.
"I'll always hold a stake in the business, as I have such belief in the profitability of the product, but I'm no fool to the benefits of retiring early and letting someone else do the hard work. It would also mean a lot to me to be able to introduce another hungry, dedicated entrepreneur to the EnviroVent way of life. I'd take a lot of personal satisfaction in helping another young family to experience the same levels of professional and personal gain I have."
Enquiries made easy
Only enter your details once
Quick and easy process
Unlimited enquiries