WELCOME TO HOME INSTEAD The home care franchise transforming people's lives and which can completely transform yours.
There are many different sorts of franchise. There are others in the care sector. But none are like Home Instead. Home Instead is a mission-led business which pioneered the concept of private-pay, high quality in-home care for older people. Leading from the front, they made it a successful franchise model in order to spread their concept to many more people around the country. So now, you can have the opportunity to offer valuable in-home care for families, while also enjoying a rewarding and successful change of career.
Making lives better for everyone
Join Home Instead, the UK's No. 1 franchise company – a rewarding opportunity to change the way older people are cared for in the UK.
Home Instead offers a business opportunity like no other, delivering non-medical quality care and companionship to older people in their own homes.
The company provides franchisees with a proven model that delivers both outstanding care and outstanding results; put simply, Home Instead is making lives better for everyone.
There are now over 240 franchises in the UK and the global company operates in 14 countries with over 1,200 offices worldwide.
An 'outstanding' reputation
A rapidly ageing population means there are high levels of demand for Home Instead's services. As a result, Home Instead franchisees enjoy huge growth opportunities.
Across the UK network, the franchise business supports more than 16,000 clients and employs in excess of 10,000 CAREGivers.
Home Instead has over 65 'Outstanding' ratings from inspections by the Care Quality Commission (CQC) for the care they provide, more than any other home care provider.
The UK's No.1 franchise
Home Instead has many accolades including what is acknowledged as the pinnacle in franchising, the bfa HSBC 'GOLD' Franchisor of the Year award 2020. Caring is at the heart of everything Home Instead do and this is reflected through their numerous care sector accolades, including ranking as the No. 1 most recommended care company in the homecare.co.uk awards. This is praise indeed as it is based directly on the reviews from the most important people, the wonderful clients they care for. They are also proud to have been named the No. 1 UK franchise company for 2021, in the Elite Franchise Top 100. This is the third time they have topped the ranking.
Home Instead is the only care company to have been awarded the Queen's Award for Enterprise in the Innovation category. This was in recognition of the relationship-led approach the company adopts and their focus on quality and companionship.
The franchise has consistently achieved five star rating in the Workbuzz annual Franchisee Satisfaction survey. The 5 Star rating demonstrates that franchisees are highly satisfied with their business model, the support they receive and are truly engaged with the Home Instead ethos and all it stands for.
Cares about your success
Franchisees have the benefit of a highly experienced 80 strong national office team which provides specialist and ongoing support including business development, marketing, care, quality, finance, IT and standards teams. There is a 4:1 ratio of franchise offices to national office employees, one of the highest in the sector, so support is always available.
New owners will receive comprehensive ongoing training including New Owner, 90 and 180-day development programmes.
Be a part of Home Instead
Home Instead is a management franchise, so potential franchises don't have to be experienced in care, but if you are a caring person with effective leadership and management skills, you can embrace its outstanding business model and make a real difference.
As the owner you will be responsible for business growth, with a team of care professionals managing and delivering the quality care.
New owners have invested in a business they know has demonstrated success; and has displayed dedication to the care of its clients, caregivers, franchise owners and their teams throughout the ongoing pandemic and beyond. Investments start from £135-150k
Home Instead host virtual and face to face discovery days for potential franchisees, where you can find out about the company and learn more about owning a franchise.
Next steps
There are new territories throughout the UK including a small number of established business (resale) opportunities which are available due to retirement.
If you're interested in joining a progressive and caring franchise, either with a new territory or an office resale, please contact Head of Franchise Development, Imogen Clarke, on 01925 730273.
A day in the life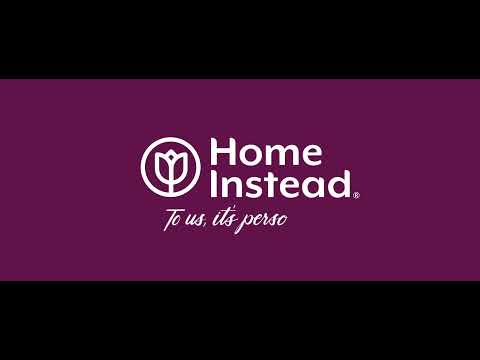 New Branding 2021
People Like Me
What I Love
Exhibitor Blogs & Seminars