If you are interested in Property and passionate about People InHabit is for you!
At Inhabit we focus on 'Putting People into Property'. This includes tenants, many of whom say our properties are the best they have ever lived in and our investors, many of whom have been looking to invest in property for years but didn't know where to start.
On a day-to-day basis you will, by yourself initially, but quickly through building a team, source properties for investors (and maybe yourself), manage the refurbishment of them, then find tenants (which are often our charitable partners) and manage the ongoing letting.
As an InHabit franchisee you will joining us on our mission to become the most professional, responsible, and inclusive property community.
---
How does the franchise model work?
We will teach you to become an expert in property development and management. Delighting your investors by providing excellent yields and a hands-off investment, whilst also teaching you how to delight your tenants by providing an outstanding home and ongoing services to them.
What type of franchisees is InHabit looking to recruit?
InHabit wants to recruit franchisees who share our passion. Whilst we want people with an interest in property prior experience is not essential as we can teach you all you need to know.
You could be looking for a change of career or wanting to start your own business. You may already be running your own property development or building company and want to grow further by adopting the InHabit methodologies and systems and gaining access to our Charitable partners and investor network.
Whilst our team has extensive experience in franchising InHabit has only just begun its franchising journey, so we are looking for people you are excited about being part of the creation of a company that will become the best franchise company in the UK!
What training and support is provided?
InHabit hosts virtual discovery days which will give you a good perspective on our model and what life would be like as an Inhabit franchisee.
Once you have joined, you attend an initial pre-training day, which focuses on how to set up your business, so that you can hit the ground running immediately following your Foundation training. This is a week-long course where you will learn how to start and then build your own InHabit business.
One of InHabit's co-founders previously founded and ran one of the most successful franchise companies in the UK, with an outstanding reputation for the quality of training they supplied and extremely high franchisee satisfaction. InHabit will mirror this commitment to training with continual training and support to continue to drive your business to even greater success.
What's the minimum investment level required and when can franchisees expect to turn a profit?
The minimum investment level is approximately £25,000 and you must be able to demonstrate you can support yourself through your first months.
When you will become profitable will vary. However, we would expect you to be profitable within your first year.
What locations or territories is InHabit looking to operate in?
We have franchise locations available nationwide.
What are the franchise terms of agreement and renewal?
InHabit has a five-year franchise agreement that has been drawn up by a British Franchise Association accredited lawyer.
We operate to a clear set of values and we are looking to recruits franchisees whose values match ours and are looking for a long-term relationship with us.
Why is the InHabit franchise a good investment?
People will always need somewhere to live, and we are seeing a dramatic increase in the number of people who are renting rather than buying their homes.
The InHabit opportunity allows people who may always have dreamed of being a property developer to turn that dream into a reality.
Our investors are earning very little in interest in money in the bank and the stock market is particularly volatile currently. By investing in our properties, they are achieving excellent yields, in a hands-off and low risk manner, so we have an increasing number of people looking to invest with us, which means a constant income stream for our franchisees.
Working with Charities also provides a sense of satisfaction, providing high quality accommodation and homes to those who really need them.
How in demand are the services provided by InHabit?
The charities we are working with are asking for more InHabit properties than we have available and we have a pipeline of investors looking for us to find properties to invest in. We have an urgent need for franchisees to come onboard and help us meet that demand!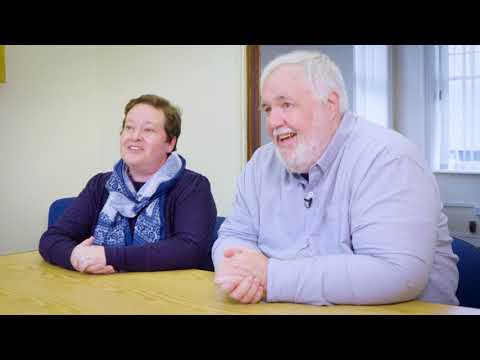 About InHabit
Enquiries made easy
Only enter your details once
Quick and easy process
Unlimited enquiries