An award-winning franchise model from a company that cares; Right at Home delivers exceptional care that helps people to live independently, and with dignity, in their own homes.
A trusted care provider
Established in the UK in 2010 by CEO, Ken Deary, Right at Home delivers care and companionship that makes a real difference to the lives of clients and their families. Right at Home believes in going much further than traditional care models, offering a holistic approach that addresses both its Clients' physical and emotional well-being, and delivers peace of mind to their loved ones.
Right at Home's drive to exceed Client expectations has led to it becoming the most highly rated national homecare group on the UK's leading independent homecare review website, homecare.co.uk, with an overall Client review score of 9.8/10.
Its commitment to person-centred support has also been recognised by Care Regulators, with 100% of locations regulated by the Care Quality Commission rated Good or above, and 27% rated Outstanding overall.
A brand you can count on
With more than 60 offices across the UK, Right at Home has grown to become one of the most successful management franchises in the country, with multiple industry awards to its name.
It is synonymous with exceptional franchisee support and holds a record for having achieved 5-star Franchise status for eight consecutive years, based upon anonymous Franchisee Satisfaction Benchmark surveys; the only UK home care franchise to do so.
The Right at Home franchise benefits from 10 years of successful trading in the UK, and the collaborative efforts of all its franchise partners have helped to create an engaged and supportive community of business owners, who actively contribute to the development of their brand.
A growing market
Unlike other sectors, the need for homecare services does not fluctuate with changing economic conditions.
Right at Home has demonstrated the resilience of its model by achieving month-on-month network growth to date throughout the Coronavirus pandemic, with business owners describing franchisor support though this period as 'phenomenal'.
"I think the response from National Office throughout this pandemic has been exceptional. We have been provided with every tool we could have asked for and in addition, the provision of PPE during a time of very short supplies has significantly given me peace of mind that my staff and Clients would be given the safest care possible through this pandemic." RaH franchisee, taken from an independent and anonymous Workbuzz Franchisee Satisfaction Survey, May 2020.
The UK's ageing population is rising exponentially, and demand for care in the home has never been higher. 15 million over 65s live in the UK, of whom 70% say they would prefer to receive care at home. This is projected to double by 2030.
The Right at Home Opportunity
Right at Home offers a sustainable, recession-resilient business model that is perfectly positioned for people's growing preference to be supported in the comfort and safety of their own home, where they can maintain their chosen daily routines.
With care services ranging from an hour's conversation and companionship, through to managed live-in and complex care packages, it offers a viable alternative to residential care and supports Clients to manage their own care where possible.
This management franchise model is an opportunity for franchisees to grow their own outstanding care company in their local community, with the expertise of a global brand.
Right at Home's tried and tested model is robust and has had consistently strong group sales and returns over its decade of trading history. As a market leader, franchise owners are well-positioned to benefit from the brand's global reputation and build a profitable future with long-term sustainability.
Previous experience of the care industry is not required. Right at Home supports new franchisees to recruit an experienced care manager to oversee care delivery, and their comprehensive programme of training and ongoing support gives franchisees all the tools and guidance they need to grow and maintain an exceptional care company.
Franchisees will also benefit from all the collective experience, expertise, best practice and knowledge of Right at Home's network of 60+ successful franchises.
Room for growth
Though the Right at Home franchise is growing from strength to strength, there are still plenty of opportunities for franchisees to move into lucrative, new territories. Right at Home territories are typically larger (in terms of population aged 65+) than those offered by other care franchise companies. This gives franchisees the best possible chance for success and for sustainable growth in their area over the terms of their franchise.
If you've got the passion and ambition required to join us in building a homecare business you can be truly proud of, get in touch to receive more information and learn about our regular Discovery Sessions.
An introduction to Right at Home quality care
A day in the life of an RaH franchisee
Right at Home support throughout Covid-19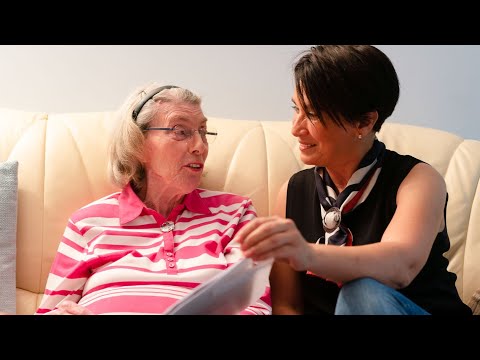 An introduction to Right at Home quality care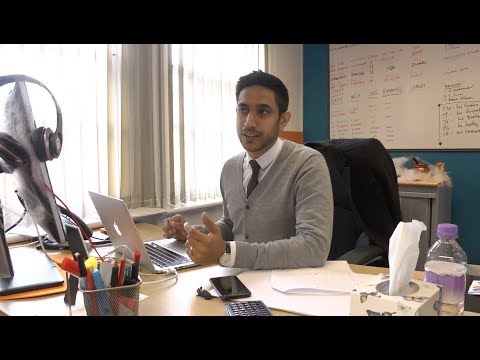 A day in the life of an RaH franchisee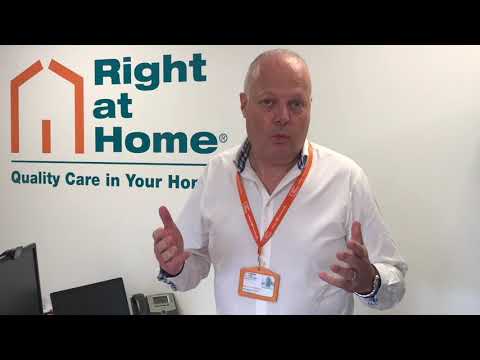 Right at Home support throughout Covid-19
"I would 100% recommend Right at Home – they've been brilliant, I couldn't ask for more. Best call I ever made."
"We both wanted a change of lifestyle, a chance to do be our own bosses, in control of our future, happy, and to build something rewarding and beneficial for others – and those ambitions have been, and continue to be, fulfilled.
"We're both incredibly proud of what we've achieved, both professionally and personally."
"National Office did a great job of making sure we all knew and understood all the government guidance around Coronavirus, which changed constantly. They have also arranged regular well-being calls for everyone to make sure that all the franchisees were keeping mentally strong and optimistic, so that we could then do the same for our staff and our carers."
Exhibitor Blogs & Seminars
Enquiries made easy
Only enter your details once
Quick and easy process
Unlimited enquiries